What It's Like to Live in Plymouth, Massachusetts
When thinking of Plymouth, Massachusetts, the first thing that likely springs to mind is Plymouth Rock, where legend says the Pilgrims first arrived on the shores of what is now the eastern United States. The exact spot where the Pilgrims landed is up for debate, but there is no debating the importance of the town to the country's history.
Having said that, those looking to buy a home in Plymouth will want to know what the town can offer them today. While it's great to live in an area steeped in American history, that doesn't do much for you on a day-to-day basis if you can't find anything to keep you and your family occupied.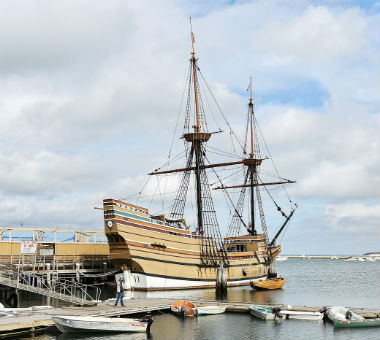 The good news is that despite the town's rich history, Plymouth has the modern amenities that you'd want to find when moving to an area and is an excellent place to raise a family. It's a town where the history comes together with the parks and beaches, outstanding schools, and plenty of other activities. Living in America's Hometown, which has a population of about 60,000 people, allows you to reside side-by-side with history without missing out on the convenience of the present.
Many Housing Types
Plymouth dates back to 1620 and, as you would expect, there are plenty of buildings standing from its early years. The oldest standing home in the town, Richard Sparrow House, was constructed in 1640 and is now a museum and art gallery.
While you can't live in Sparrow House, you'll find properties from a variety of eras, as the homes act as a journey through the ages in Plymouth. Throughout the town, you'll see different architectural styles, as there are houses from the colonial era, Georgian homes from the early to mid 1700s, Federal-style houses from the late 1700s and early 1800s, and Gothic Revival homes from the middle of the 19th century. Colonial Revival homes from the late 1800s and Classical Revival homes from the 1950s are also present in Plymouth.
Have a look around the town because you are sure to find plenty of places to live and the exact type of architecture you're looking for when buying real estate in Plymouth.
Lots of History
We've already mentioned the oldest house in Plymouth, but Jabez Howland House is the only standing house that was lived in by passengers of the Mayflower. Other dwellings built in the 1600s include Spooner House, Hedge House, and Harlow Old Fort House.
Of course, the history in Plymouth runs deeper than its houses, as Plimoth Plantation is a piece of history that you'll never get tired of exploring. This area is a 17th-century village that you can walk through as a living museum. There are live exhibits with actors on the plantation, helping you to understand the era. The museum also has outstanding views of the ocean.
Similar celebrated sites in Plymouth include Wampanoag Homesite, which is an important piece of Native American history, and Plimoth Grist Mill, a colonial-era building. There is also a replica of the original Mayflower, called the Mayflower II, which is currently under repair. By 2019, you should be able to explore that, as well. In addition, Pilgrim Hall Museum holds possessions owned by the Pilgrims and the Old Country Courthouse, which is now a museum, is likely the oldest wooden courthouse in the country.
Parks and Beaches
Once you've looked at the history of Plymouth, it's time to move forward to see what is here for you today. In the summer, you'll probably find yourself spending time at the beach or park numerous times.
Many of the beaches in Plymouth are private, as the properties that line the shore have been in the same families for generations. There are, however, some public beaches, starting with Plymouth Long Beach. While narrow, this beach is three miles long and has an unrestricted swimming area with a lifeguard on duty and a restaurant. White Horse Beach is mostly private, but there is a public section. You'll need a resident sticker on your vehicle to park there, however.
Popular parks in the area include Fresh Pond Park, which has a lifeguard and free parking, and Morton Park, which is on Billington Sea Pond and has a playground, picnic area, and restaurant. Myles Standish State Forest is just outside of town and is home to College Pond, a favorite place for locals to swim.
Events and Entertainment in Plymouth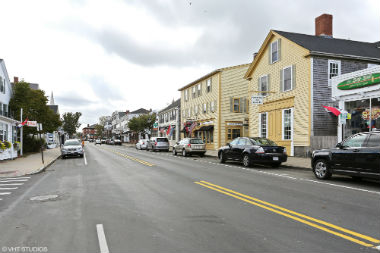 You can't spend all of your time at the beach, so let's have a look at other activities in Plymouth, like the major events held in town every year. On July 3rd, there is a Bonfire Night on various beaches throughout the area. This tradition dates back to the 1700s, and although town officials do not sanction these fires, they are permitted to proceed every year. On July 4th, as you might expect, there is a parade through the streets of downtown Plymouth, which is followed by festivities along the waterfront, including a fireworks display. July is also when the Cultural Survival Bazaar, a celebration of cultural diversity, comes to town.
Every May, Pirates Ashore, an event where three pirate ships recreate a 1646 invasion of Plimoth Plantation, takes place, while Pilgrim Progress, a reenactment of the Pilgrims walking to church, offers a show every Friday in August and on Thanksgiving Day. The Waterfront Festival takes up an entire weekend in the middle of August and features live music, activities for the kids, vendors, and craft sales.
Many describe Plymouth as a golfer's paradise, with a high-density of championship-level courses. Atlantic Country Club is a par 72 course with 18 championship holes, while Waverly Oaks Golf Club has a 27-hole championship course, along with a shorter, more manageable 27-hole course for beginners. Pinehills Golf Club has two 36-hole courses, one designed by Rees Jones and the other by Jack Nicklaus, while Crosswinds Golf Club is a lengthy par 72. Southers Marsh Golf Club and Squirrel Run Country Club round out the high-end golf courses in Plymouth.
Easy to Travel
One thing you'll quickly realize after relocating to Plymouth is how easily you can travel around the region to both Boston and Cape Cod. Downtown Boston is only 40 miles from Plymouth, so you can be there in under an hour for shopping, dining, sightseeing, or whatever else you wish to do while in the big city. If you don't feel like fighting traffic and finding parking in Boston, you can take the bus with Plymouth & Brockton Street Railway Company. These buses leave every 40 minutes during the week, and the ride takes less than an hour to reach Boston.
If you care to check out Cape Cod for the day, Sandwich is less than 17 miles away, Chatham is about 47 miles from Plymouth, and Provincetown is 75 miles away. As a result, if you want to spend the day on the Upper Cape, you can be there in 20 minutes, while the Outer Cape is over an hour away. The Fast Ferry PTown between Plymouth and Provincetown takes an hour and a half from port to port and is a more relaxing way to travel, as well.
Living in Plymouth
As you can see, living in Plymouth gives you a little bit of everything. You can spend one day exploring some of the nation's most important historical sites and the next golfing at one of the country's top courses. That's not to mention the outstanding local dining options on Main Street, Water Street, and Town Wharf, or the shopping at Colony Place and The Grove at Plymouth.
Plymouth will never forget its history, as it's too important to the country as a whole, but that will never stop the town and its residents from moving forward and becoming one of the east coast's most desirable areas in which to live.