Healthcare Industry Continues to Spur Economic Growth on Cape Cod
Cape Cod health care is far broader and deeper than in most rural regions, because the population here explodes in the summer. As a result, the health care industry is becoming the biggest driver of the Cape's economy. Cape Cod Healthcare alone, which includes 450 physicians and 4,700 employees, has an annual budget of about $750 million and pays annual salaries of nearly a quarter billion dollars.
Cape-wide, there are more than 800 businesses and organizations devoted to health care, according to the U.S. Bureau of Labor Statistics. They represent more than $1.75 billion in economic activity, with total payrolls alone of $750 million serving more than 15,000 professionals.
These trends are sure to continue with the steady arrival of wealthy, and older, full-time and second-home residents, who demand the kind of quality care they find in Boston, Providence, New York City and their suburbs.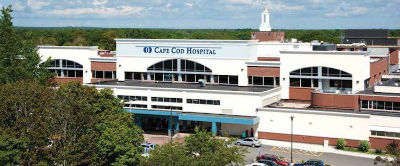 A reflection of this can be found at Emerald Physicians, owned by Cape Cod Healthcare and the brainchild of Dr. Cormac Coyle. Over the last decade, Dr. Coyle built a network of primary care facilities across the Cape, serving more than 40,000 patients.
This spring, Emerald Physicians will open its 15th and largest office—an 8,000-square- foot flagship location with 20 exam rooms, in Yarmouth, within a year of opening three other offices.
This flight to quality also can be found at two large, full-service eye-care practices that have followed many of their patients from Boston to the Cape. Ophthalmic Consultants of Boston, and Eye Health Services often see patients with full-time homes in the Boston area, but who prefer to be seen near their second homes on the Cape for the quality of care.
The Cape's older population is also attracting a health care support system from independent and assisted living residences to facilities specializing in Alzheimer's and other dementia, as well as palliative care. The small town of Brewster has two residences serving memory-impaired patients, from independent settings to full-time care.
The Visiting Nurse Association of Cape Cod provides hospice and palliative care, as well as home health services to address patients who prefer to age at home. A part of Cape Cod Healthcare, the VNA can coordinate a vast range of medical services for its clients, before and after hospital admissions.
HopeHealth, founded in 1981 as Hospice of Cape Cod, was one of the first hospice programs in the nation. As people are living longer, the need for new services has grown. The HopeHealth organization has expanded its services to respond to this demographic change. Today, HopeHealth delivers a wide range of medical care, care management and support services throughout Cape Cod and eastern Massachusetts. These include hospice care, primary care, bereavement, dementia and Alzheimer's services, education for healthcare professionals and community and other caregiver resources.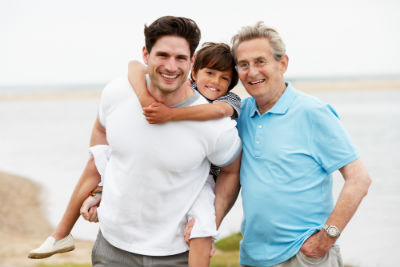 In addition, every town on the Cape has an active senior center. But with the advent of the baby boomer generation here, the term "senior" is proving to be a deterrent to membership, according to many senior center directors. As a result, these centers are undergoing dramatic changes. At the Barnstable Senior Center, for example, you will find Zumba, tai chi, yoga, meditation and foreign language classes.
As one 60-something says: "I want to be able to take the same long walks on the beach with my dog when I am my mother's age as I do now, and that won't happen by wishful thinking."
Cape Codders also have a go-to source for timely, informative health news, with expert advice from local doctors and other providers. By subscribing to Cape Cod Healthcare's OneCape Health News, subscribers receive a weekly email providing access to latest health news easily from a desktop, tablet or smartphone.
Visit http://www.capecodhealth.org/care-treatment/ to find care services and treatments that Cape Cod Healthcare can provide.
Not to boast or anything, but you can say with confidence how spectacular healthcare services are on Cape Cod:
• U.S. News & World Report rated Cape Cod Hospital in Hyannis fourth for the Boston region behind only Massachusetts General, Brigham & Women's and Beth Israel Deaconess Medical Center.
• Thomson Reuters (now Truven Health Analytics) cited Cape Cod Healthcare as one of its top 10 health systems among 285 institutions nationwide. That recognition was based on better care, fewer complications, shorter stays, improved outcomes, reduced readmissions and high-value community-based care.
• Becker's Hospital Review named Cape Cod Hospital one of America's 100 great community hospitals based on quality care and service.