Cape Cod and Coastal Massachusetts, Hot Spots for Second Homes
By Emily Micucci
Six years into the U.S. real estate recovery, home prices have rebounded so strongly that it almost appears the market is on the verge of a bubble.
But Marci Rossell, chief economist of global real estate network Leading Real Estate Companies of the World, said there's no sign it's going to burst. There's no end in sight to the robust real estate market, due mostly to constraints on supply, as well as bank financing, she said.
"There's no way development could catch up with demand at this point," says Rossell, a former chief economist for CNBC and sought-after public speaker on economic topics.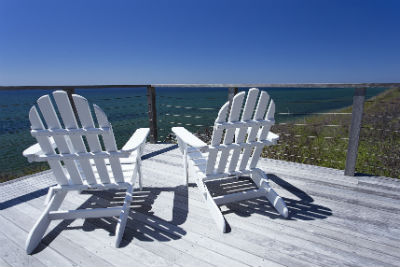 And there are few places hotter than the luxury second-home market on Cape Cod.
For wealthy foreign investors, the alluring U.S. real estate market is all the more enticing, given the dearth of inventory and lending. They're looking for a safe place to sink their money, and U.S. real estate is unmatched on that front, said Rossell.
As the economy has recovered from recession, international buyers have scooped up high-end properties in urban?areas like New York, Seattle and Miami, and those cities still dominate. Rossell suggests that low inventory and high prices could encourage more overseas buyers to expand their horizons to places such as Cape Cod, but other experts believe that buyers in the Northeast part of the country will continue to prevail over the Cape's luxury market.
"That will likely be the next phase, to look to areas they (international buyers) haven't, such as Boston, and even vacation homes in Cape Cod area," Rossell says.
Rossell points out that there's no empirical data at this point to show that foreign buyers are zeroing in on affluent coastal communities on Cape Cod, the South Shore and the South Coast – areas that offer luxury homes and proximity to the water as good as anywhere and have historically pulled in buyers from the Northeast region almost exclusively.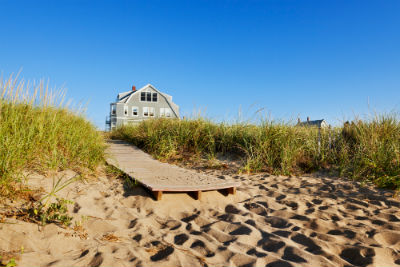 Lawrence Yun, chief economist and senior vice president at the National Association of REALTORS®, said that as the real estate markets continue their high performance in urban areas, and the stock market hits record highs, traditional Cape-area buyers hailing from the Boston area, New York, Connecticut and New Jersey, have more equity and investment income to buy second homes.
He also agreed with Rossell, saying that the stock market is making the super rich ?of the world even richer, and that may lead them to diversify.
"It would not be surprising if the Cape Cod region gets greater interest," Yun says.
Locally, Ryan Castle, CEO of the Cape Cod & Islands Association of Realtors, said foreign buyers are usually ex-pats who want to own a place after years vacationing on the Cape and Islands, and there's the occasional story of an overseas buyer looking to invest.
A more interesting trend, according to Castle, is luxury buyers looking for vacation homes before primary residences. While resort communities are cost prohibitive for most, affluent buyers often find them less expensive than the urban centers where they work.
"They know they want to be on Cape Cod or the South Coast," Castle says. "We're seeing a lot more first-time home buyers who are buying their second home first."
While interest remains regional, global factors are certainly influencing buying, Castle said. When the Brexit vote happened in the United Kingdom, there was a tightening for a few weeks, and word on the street was that well-heeled shoppers were easing up as the dust settled during England's European Union withdrawal. The same was true during the 2016 presidential election as is expected in any election year.
But the dust has settled. Now, U.S. consumer confidence is strong, with the U.S. Conference Board Consumer Confidence Index hitting 124.9 in March, the highest level since 2000. It dropped off slightly in April to 120.3, but that's still well above levels seen in 2016.
Castle noted that inventory, which is low in most places in the U.S., is even harder to come by on the Cape, because of the limited amount of land available for development, insulating the region somewhat from political headwinds.
The Cape's location a couple of hours from Boston is seen as a key factor that's kept it a regional hot spot for second-home buying. Castle, however, pointed to some developments that might ultimately make Cape Cod easier to get to from other parts of the country and globe.
In 2014, JetBlue announced it would begin offering direct service from JFK Airport in New York to Barnstable Municipal Airport in Hyannis from June to September, providing a link to one of the busiest U.S. airports and a hub for international travelers.
Economic development leaders hope to see more commercial air service to Hyannis, as well as rail service, added in the foreseeable future, said Bert Jackson, director of Community Engagement for the Blue Economy Project, an economic development initiative of the Cape Cod Chamber of Commerce. Jackson said there are ongoing discussions on Beacon Hill of bringing commuter rail service to Wareham, opening up access to the South Coast, as well as to Hyannis via the Cape Cod Canal Railroad Bridge.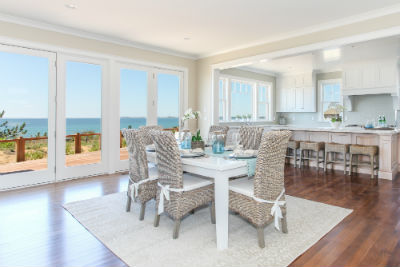 Barry Bluestone, a Northeastern University political economy professor, has studied real estate pricing trends in Massachusetts?at the school's Dukakis Center for Urban and Regional Policy. Bluestone himself spends part of the year at his home in Truro. He believes it's primarily the affluent second-home buyers from the Northeast who will continue to be swayed by the allure of living on the coast and in particular, Cape Cod.